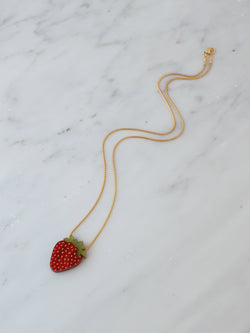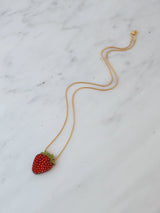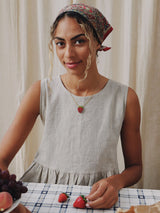 Wolf & Moon
Strawberry necklace
Handmade necklace with a strawberry pendant, made with marbled acrylic and hand inked detail.
Wear the essence of a Mediterranean summer with our Garden collection, featuring oranges, lemons and pears.
Lovingly handmade by our small team with laser-cut acrylic mounted on a birch wood base.
Comes in a W&M cotton gift pouch.
Handmade in our North London studio.