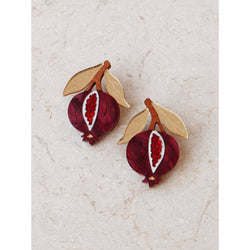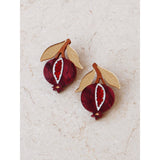 Wolf & Moon
Pomegranate Statement Earrings
Pomegranate statement earrings with gold mirror, burgundy and red marbled acrylics with hand inked details.
Fun, fruity design
Hand-inked detail
Lightweight
FSC approved wood
Made in England
Beautifully handcrafted
W&M gift box
Designed & handmade in our North London studio.
Details
Stud earrings made with acrylic and FSC approved birch wood.
Sterling silver earrings and butterflies.
Each pendant is 4.1cm x 5.1cm.