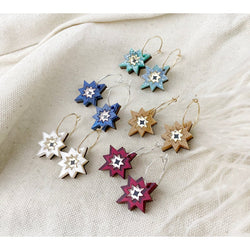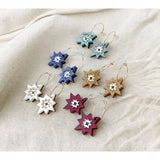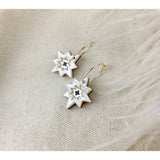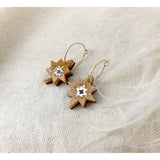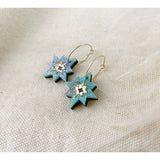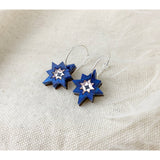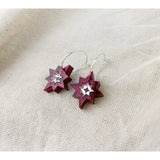 Rosa Pietsch
Mini Star Hoop Earrings
A new addition to my Celestial Deco collection, these mini star hoop earrings are so lightweight and sparkly, they're the perfect way to add a bit of everyday Christmas sparkle!
The earrings feature a laser-engraved, hand-inked mini star, set into luxury marbled, glitter or mirror coloured frames. Choose from 5 available colourways! The acrylics are backed onto a lightweight thin plywood, making the earrings super lightweight and easy to wear. These earrings in particular are so small, they're basically weightless!
The hoops are made from gold-filled or sterling silver.
*Please note, due to the nature of the hand-cast marbled acrylic, colours and pattern will vary to product photographs*
- Dimensions -
Hoop size: 1.5cm
Drop Size at widest points: Approx 2cm x 2.3cm