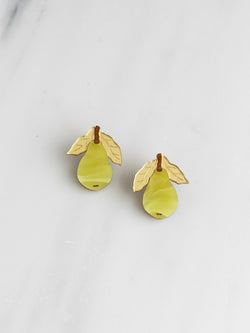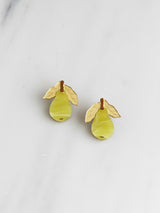 Wolf & Moon
Mini Pear Studs
Playful and elegant mini acrylic pear studs with gold mirror leaves and wooden stalks.
Wear the essence of a Mediterranean summer with our Garden collection.
Lovingly handmade in our North London studio with laser-cut acrylic mounted on a birch wood base.
Comes in a W&M gift box.
Handmade in our North London studio.
Made from wood and acrylic with sterling silver earring posts.
Each stud is approx. 2.7cm x 2.5cm with a weight of 1.8g.