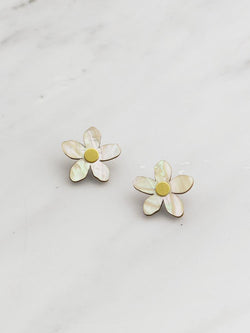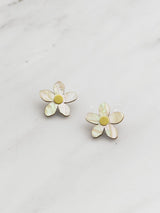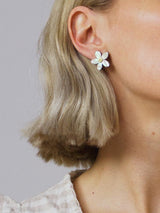 Wolf & Moon
Mini Orange Blossom Studs
Elegant yet fun studs featuring mother of pearl orange blossoms with brushed brass detail.
Wear the essence of a Mediterranean summer with The Garden collection featuring oranges, lemons and pear pieces.
Lovingly handmade in our North London studio with mother of pearl veneer on a birch wood base.
The distinctive pattern of the shell means each piece is completely unique.
Made from wood and mother of pearl veneer with brass detail and sterling silver earring posts.
Each stud is approx. 1.9cm x 1.8cm with a weight of 0.6g.